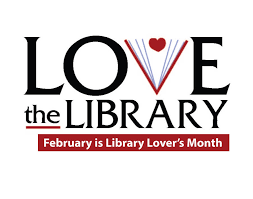 Love is in the air not just because of Valentine's Day but also for library lovers worldwide. The month is dedicated to the people who love the building and rooms with collections of books, movies, magazines, newspapers, and of course, people.
To help celebrate, we have hearts all around the library where you can tell us why you love the Thomas Beaver Free Library!
February 14th is Library Lover's Day, a day dedicated to you library lovers out there. Stop-in and tell us why you love the library.