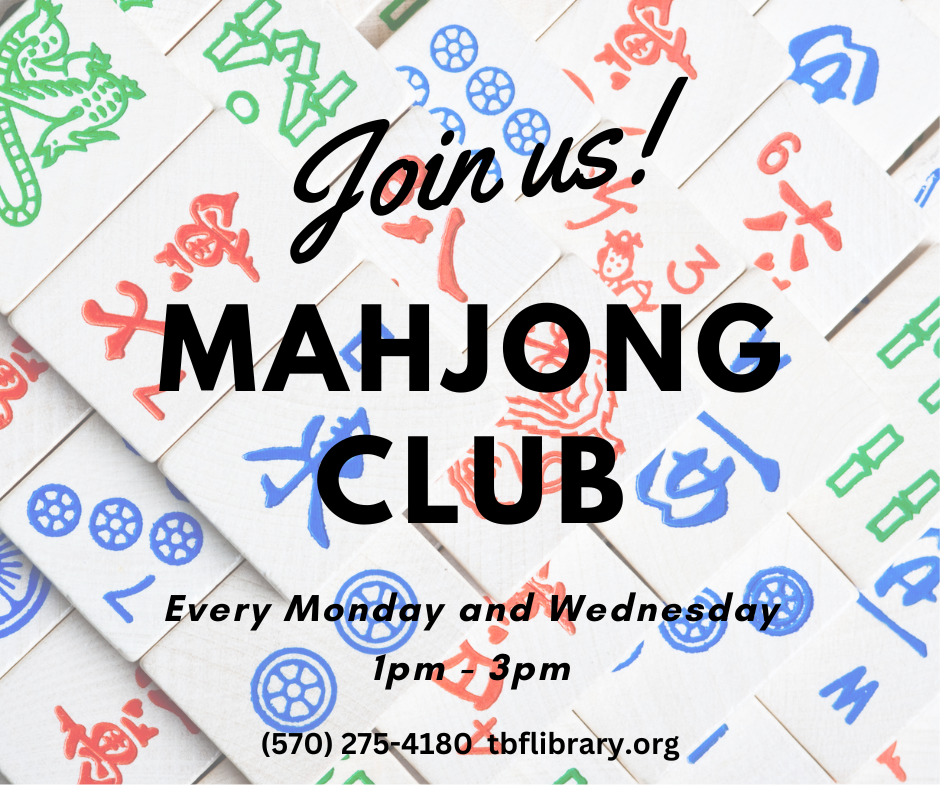 Join your friends for a challenging game of Mahjong every Monday and Wednesday from 1:00 pm to 3:00 pm in the Peters Community Room.
Are food, body image obsession, or dysfunctional eating behaviors making your life unmanageable? Eating Disorders Anonymous can help. We are a 12 Step based recovery program for people with any type of eating disorder. All are welcome.
Be transported to far off lands & magical journeys every Thursday at 10:30am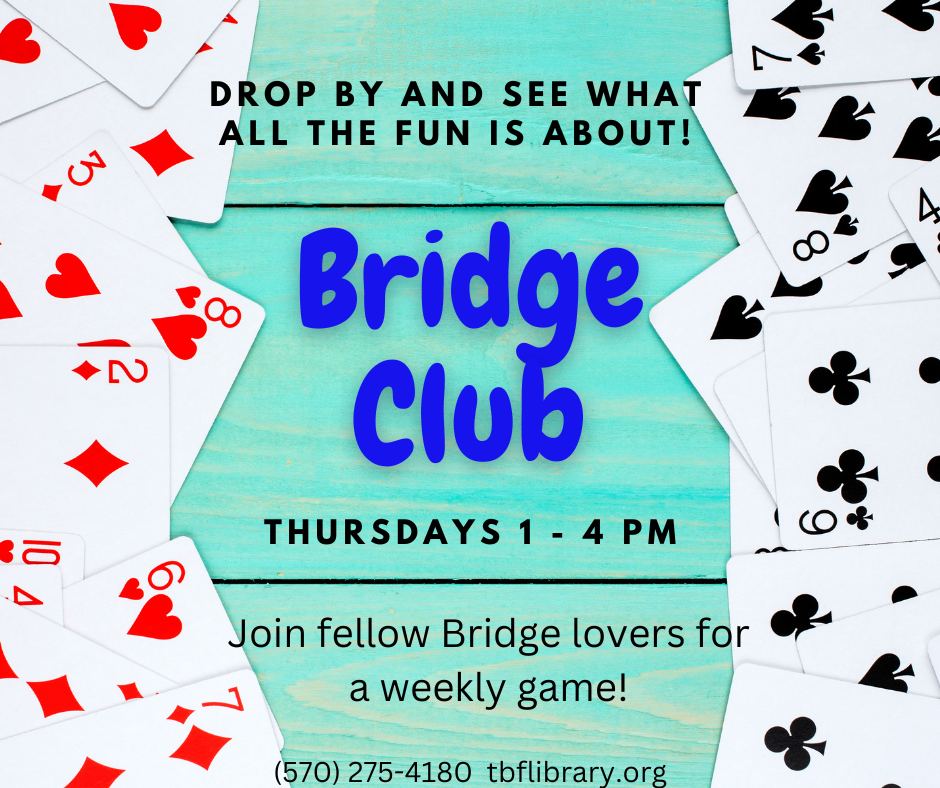 Join fellow Bridge lovers and enjoy a weekly game that will keep your mind sharp and your sense of humor intact! Call us at 570-275-4180 if you have any questions!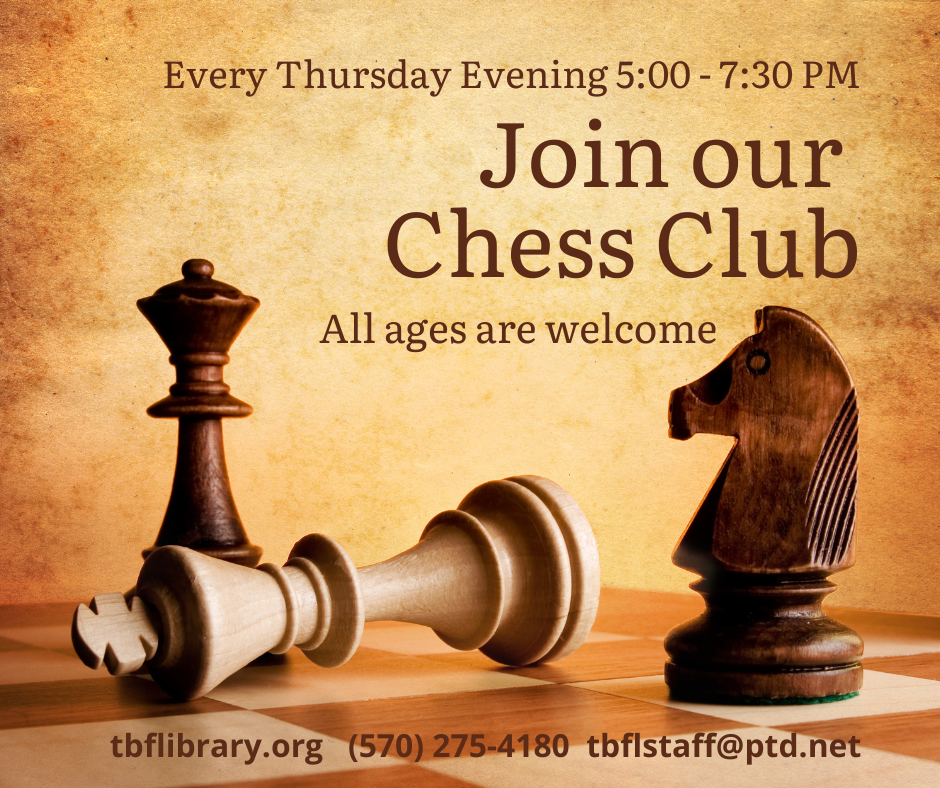 Join us for a fun lively evening of chess! All levels and ages are welcome.
Meet with fellow book lovers at our Monthly Book Chat.  We meet the 2nd Friday of every month between 1 pm - 2 pm.  If you have any questions, please call 570-275-4180 or you can email us at TBFLStaff@ptd.net.