Thomas Beaver Free Library
317 Ferry Street, Danville
Mill Street Writers is a writing group for writers of all talents, genres and ages. We meet monthly to offer each other support and gentle critique. Bring something to share with the group, or just attend and enjoy the other members' contributions. Registration is required. To register, call us at 570 275-4180 or contact Kathleen […]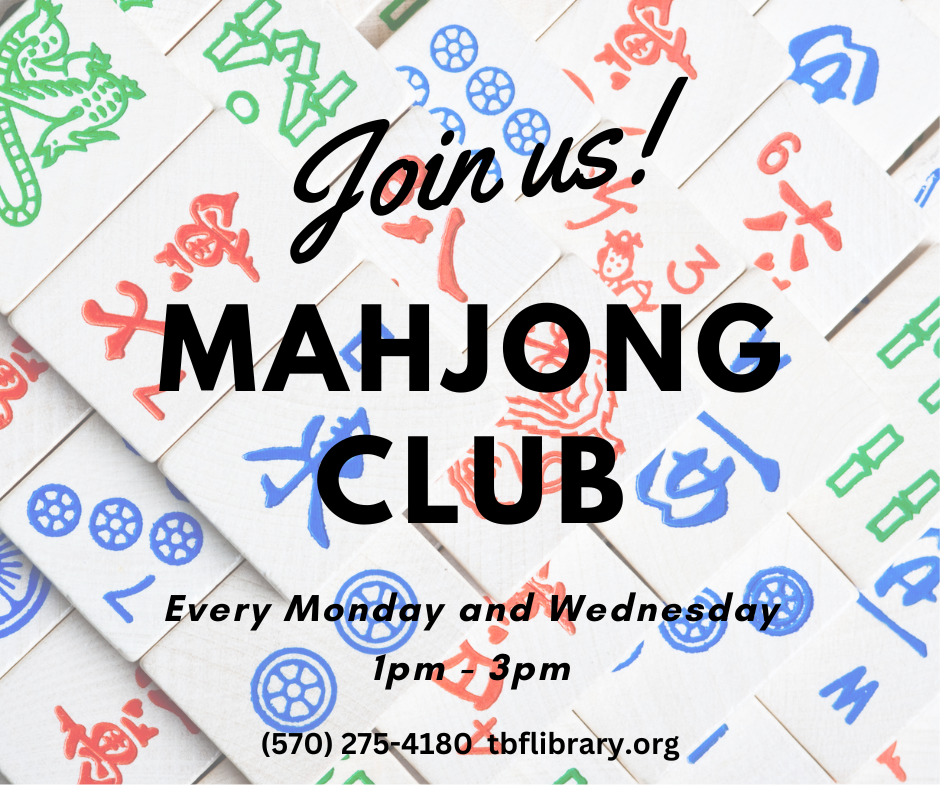 Join your friends for a challenging game of Mahjong every Monday and Wednesday from 1:00 pm to 3:00 pm in the Peters Community Room.
Are food, body image obsession, or dysfunctional eating behaviors making your life unmanageable? Eating Disorders Anonymous can help. We are a 12 Step based recovery program for people with any type of eating disorder. All are welcome.
Be transported to far off lands & magical journeys every Thursday at 10:30am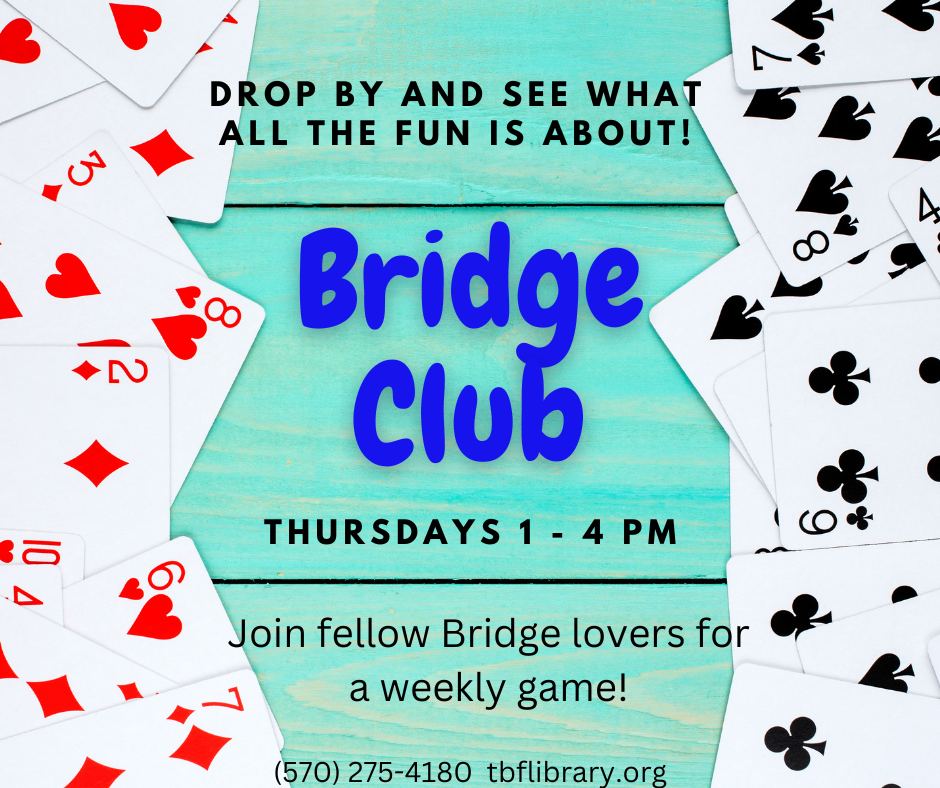 Join fellow Bridge lovers and enjoy a weekly game that will keep your mind sharp and your sense of humor intact! Call us at 570-275-4180 if you have any questions!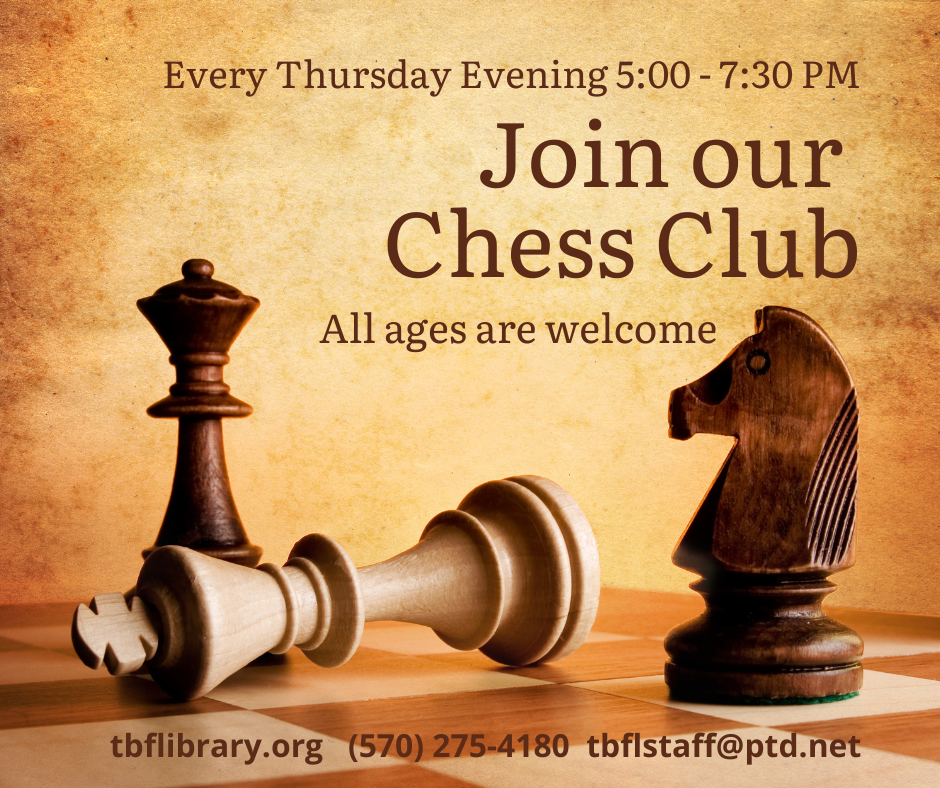 Join us for a fun lively evening of chess! All levels and ages are welcome.