Be transported to far off lands & magical journeys every Thursday at 10:30 AM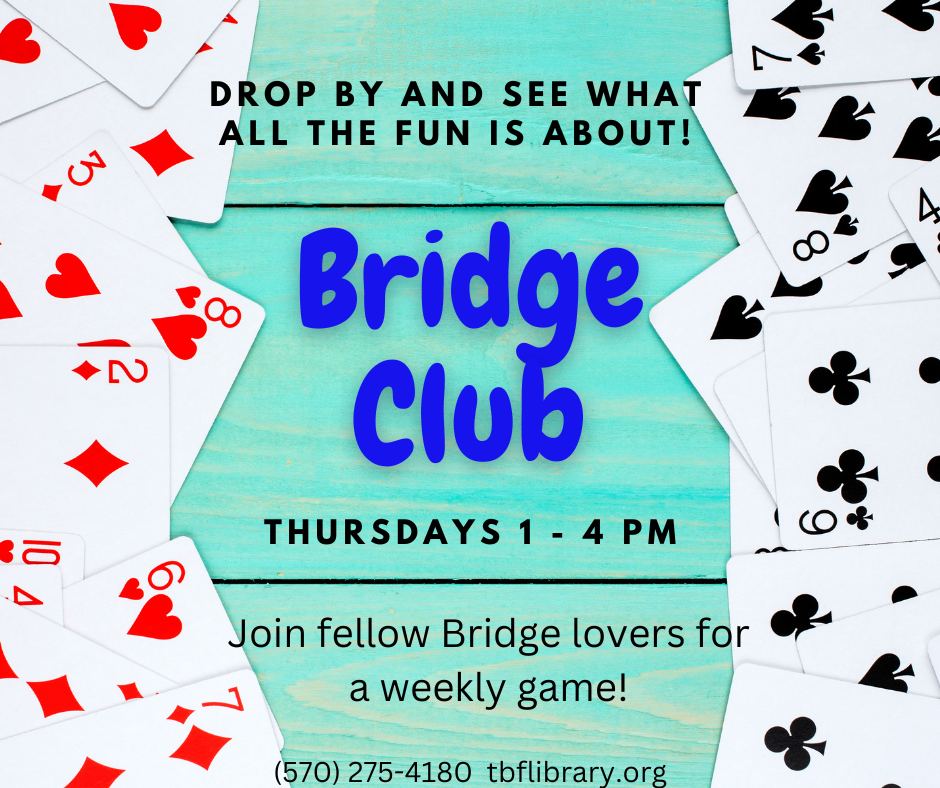 Thomas Beaver Free Library
317 Ferry Street, Danville
Join fellow Bridge lovers and enjoy a weekly game that will keep your mind sharp and your sense of humor intact! Call us at 570-275-4180 if you have any questions!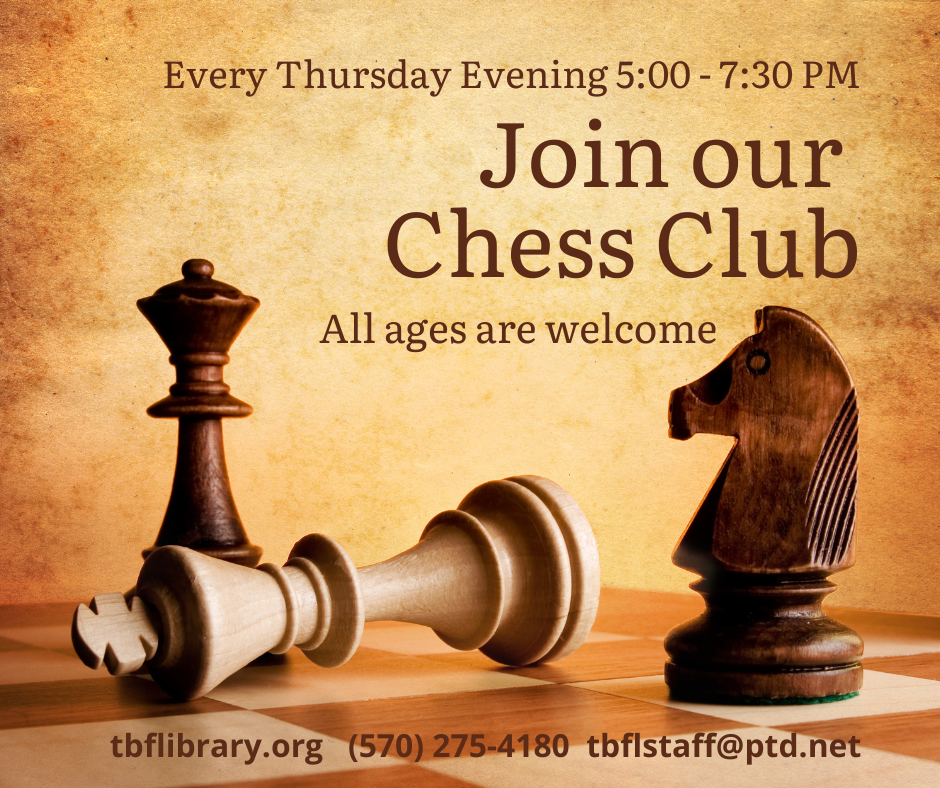 Thomas Beaver Free Library
317 Ferry Street, Danville
Join us for a fun lively evening of chess! All levels and ages are welcome.